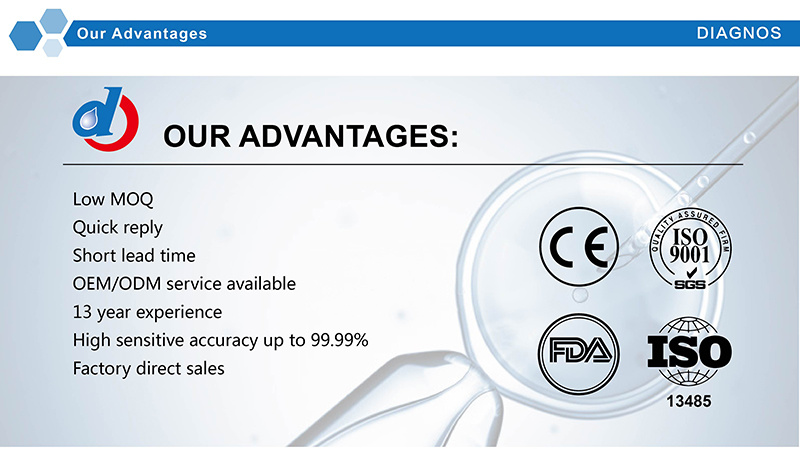 Urine drug test kit
Product name

Urine drug test kit

Accuracy

more than 99%

Shelf time

24-36 month

OEM time

15-35 days

Certificate

CE/ISO13485/FDA

Specimen

urine

Format

multi-panel

Size

3.0mm/4.0mm

Usage

Read results within 10-15 minute

Description

The one-step drug screen card in Multi-panel is a immunoassay for MOR/OPI/MOP/MET/THC/AMP/KET/MDMA/COC/BAR/BZO/PCP in urine samples.

Easy to read and accurate results within 5 minutes

High sensitivity and specificity
(Strip)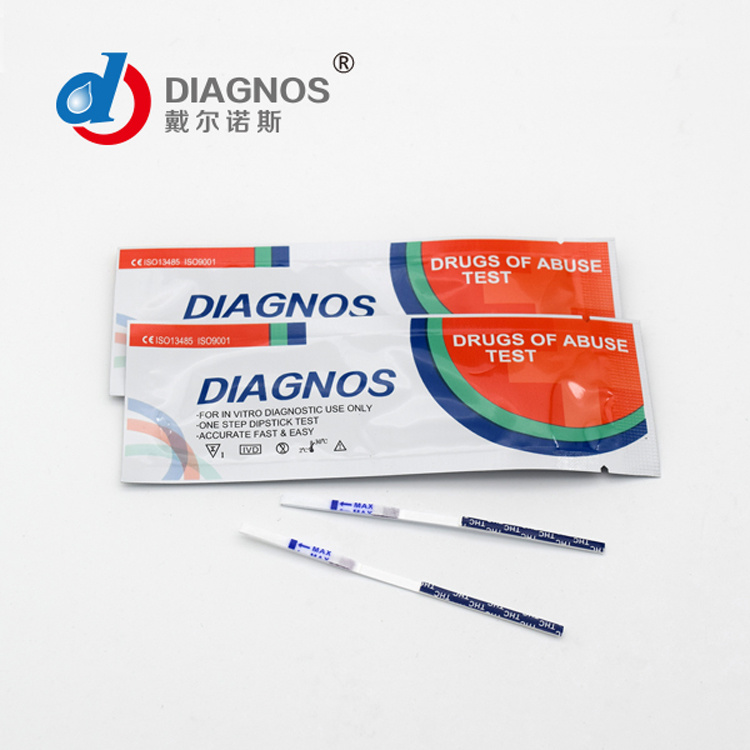 (Cassette)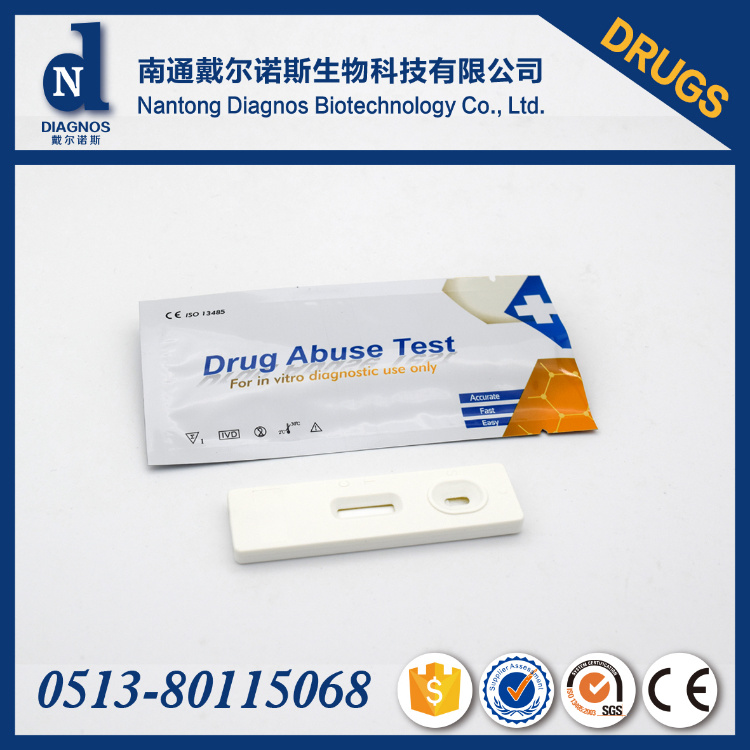 (multi-panel)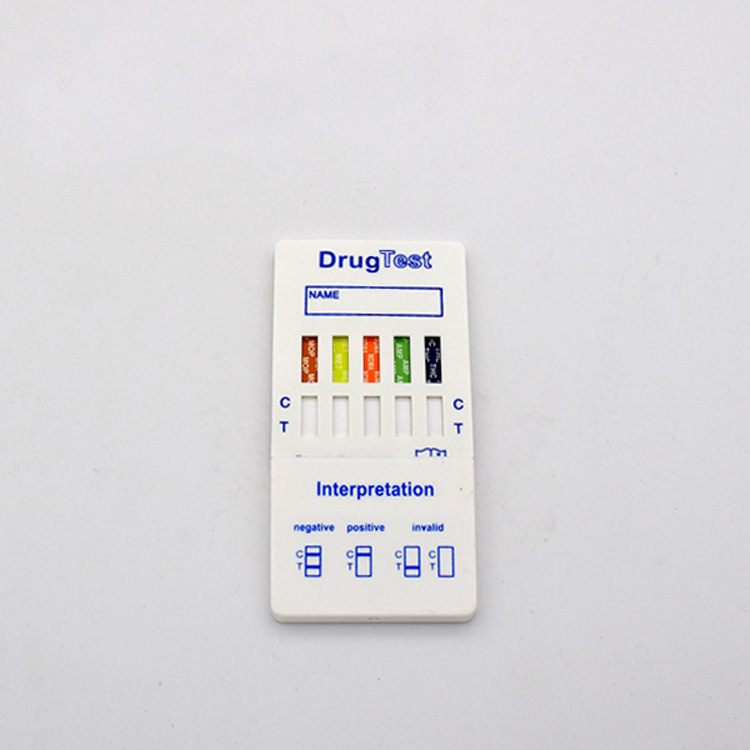 (Cup)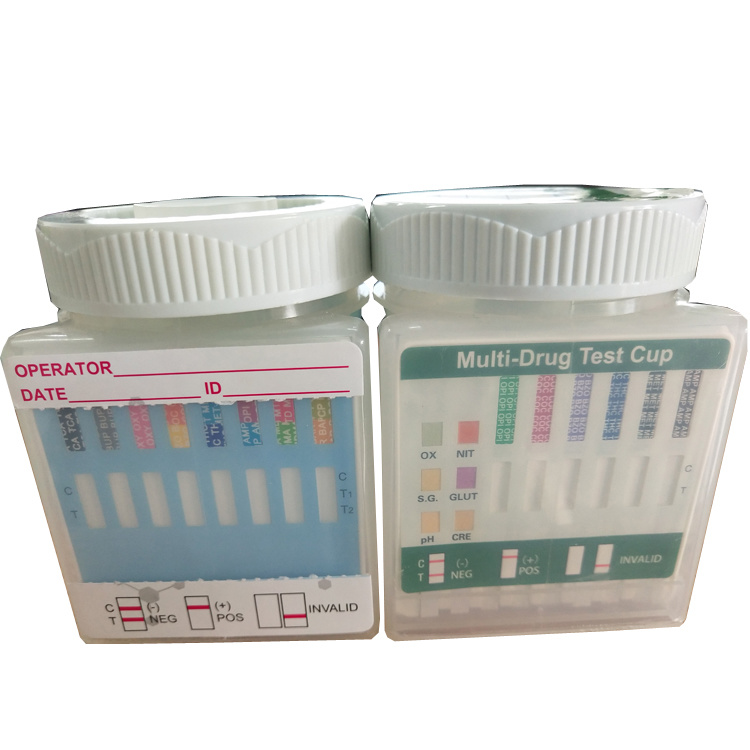 Test Procedure
The fresh urine samples should be collected in a clean ,dry container such that same-day testing may be preformed . Urine specimens may be refrigerated at 2-8ºC for 48 hours,or frozen at -20ºC for assaying at a later date .Specimens that have been refrigarated or frozen must be equilibrated to room temperature before testing.Urine samples exhibiting visible precipitates should be filtered,centrifuged or allowed to settle so that clear aliquots can be obtained for testing.

RODUCTION
1. Review " Specimen collection " instructions. Test device, patient's samples, and controls should be brought to room temperature (20-30 ºC) prior to testing. Do not open pouches until ready to perform the assay.
2. Remove the test device from its protective pouch (bring the device to room temperature before open the pouch to avoid condensation of moisture on the membrane ). Label the device with patient or control number.
3. Immerse the strip into the sample with the arrow end pointing towards the sample. Do not immerse past the MAX (maximum) line. Take the casstte out after 10 seconds and lay the casstte flat on a clean, dry, nonabsorbent surface.
4. Read the tests result at five minutes.
Negative:Two pink-colored bands appear,one in the control region and one in the test region. A negative result indicates free drug is absent from urine or at concentrations lower than the detection cut-off level of the test.
Positive:One pink-colored band appears in the control region with no apparent band appering in the test region. A positive result indicates free drug is present in urine at concentrations at or exceeding the detection cut-off level of the test.
Invalid:No band appears in the control region,or a pink-colored band appears in the test region only. An invalid test result may be due to improper assay procedures or damage to the device. If resultes are invalid, the assay is inconclusive and the specimen should be re-tested using a new test device.

PRECAUTION
1. For in vitro diagnostic use only.
2. Do not use test kit beyond expiry date.
3. The test device should not be reused.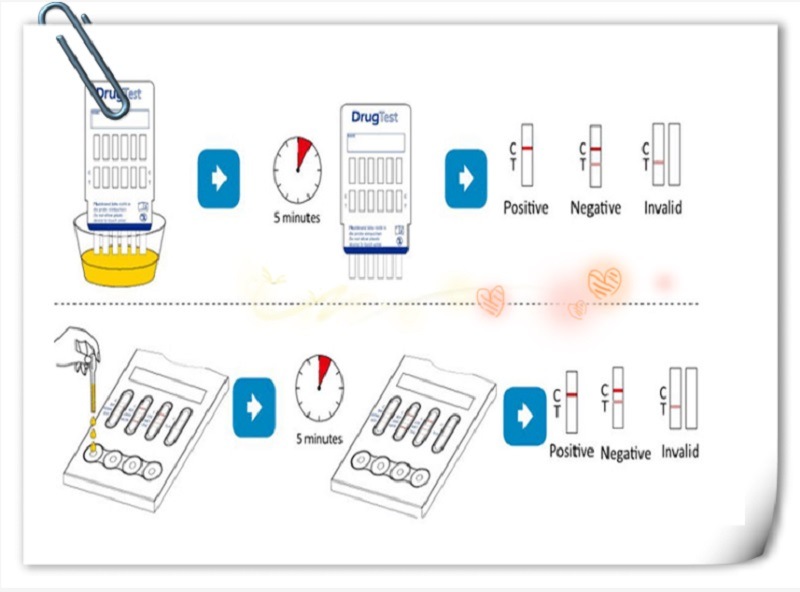 Production Process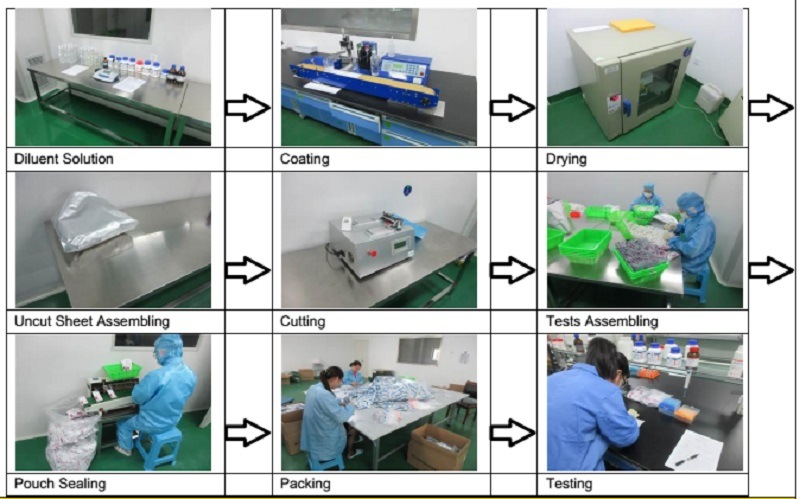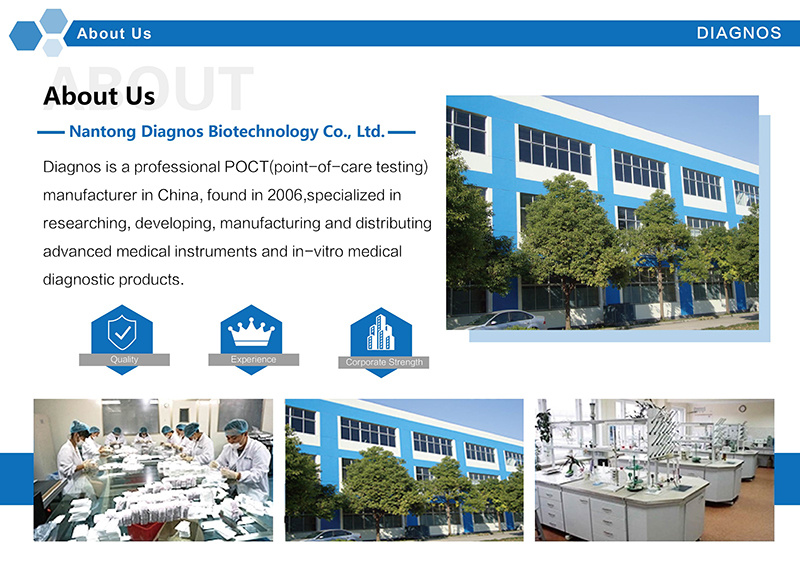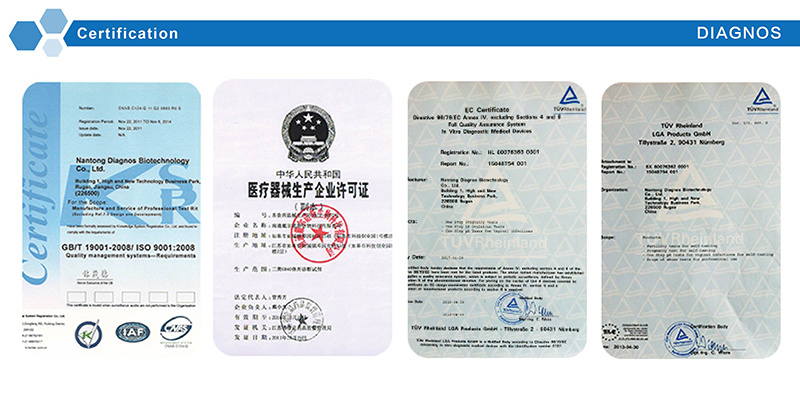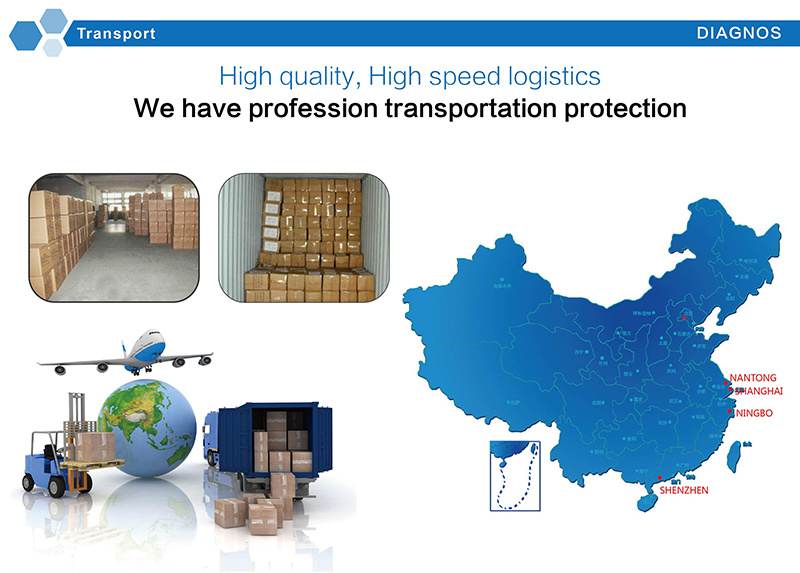 FAQ
Q1.What's the method you use to do the test?
A: Colloidal Gold Method.

Q2: What's ur MOQ ?
A: Always, for strip format, the MOQ is 5000pcs. While for cassette format, MOQ is 2000pcs, same as midstream.

Q3: What's ur packing of the tests?
A: If u choose the low cost, we will suggest u the bulk packing to go. Which means 1 test in a single pouch, then 100/40 pouches in a plastic bag, 50 bags in a carton. If u need to sell in pharmacy/chain shop or some countries which have strict requirements about the packing, u can choose to pack in a box, like 100pcs in a box, or even 1 test in a single box.

Q4: What's the main differences when comparing products from different suppliers?
A: U can compare the mainly features of the test: Accuracy, Sensitivity, Specificity, and then the Price.

Q5: Some tests can be tested with serum/plasma or with whole blood, so what's the difference?
A: Well, if the specimen is whole blood, people will need buffer, lancet and alcohol swab to help the test. If they buy all the accessories, they can test very easily at home. But if the specimen is serum/plasma, it will need centrifuge to separate serum from whole blood first. This way, it's better to use at lab or hospital. And in some words, serum/plasma test will always give a more accurate results.

Q6: How can i distinguish a good test kit?
A: U can judge from the 4facts:
1. Technical data: Such as the accuracy, specificity and sensitivity.
2. Pouch sealing: Tight enough. If the foil pouch is not sealed well, the humidity in circustance will destroy the reactivity of antibodies labeled on NC membrane. Shelf life will be shorten down.
3. Flow speed: The shorter the better?? NO!! The reaction of antibodies on NC membrane and antigens in specimen usually requires quite a while to work sufficiently. U can refer to the instruction for more accurate time.
4. Background: Good test usually gives clean background after running. If there are red smears in the reading window, it usually caused by bad colloidal gold technology or bad NC membrane. Sometimes, the defect caused false positive result in practice.


Contact Us
Promise:We will offer our good after sale service always!as we strongly believe,QUALITY and SINCERE is very important among countries cooperations!
Welcome to enquiry .Pls feel free to contact us
Contact Name:Genos Dai
E-mail:sales@diagnosbio. com