Epson T1411 Ink Cartridges
Epson T1412 Ink Cartridges
Epson T1413 Ink Cartridges
Epson T1414 Ink Cartridges
All Epson Ink Cartridges
All Epson Stylus Ink Cartridges
All Epson Desktop Ink Cartridges
All Epson Office Printers Ink Cartridges
Epson Ink Cartridges Distributors Wanted All Over the World.
One distributor for each country.
Brand Name: SuperImage
Origial of Certification: Made In China
Country of Origin Main Raw Materials: Japan & USA
the below list is part of all epson ink cartridges:
Suitable for printers:
Epson ME 32/33/320/330/35/350/340
Epson ME Office 620F/560W/960FWD/900WD
Ink Capacity:BK 17ML C M Y each16.5ML
Main Colors: Cyan, Magenta, Yellow, Black,colors.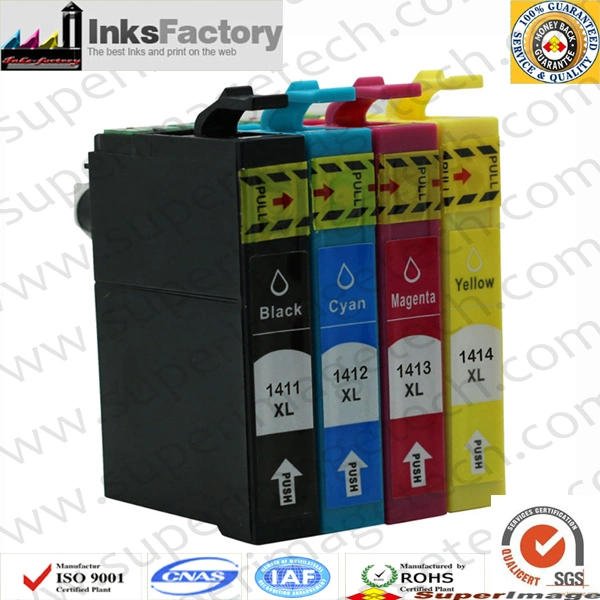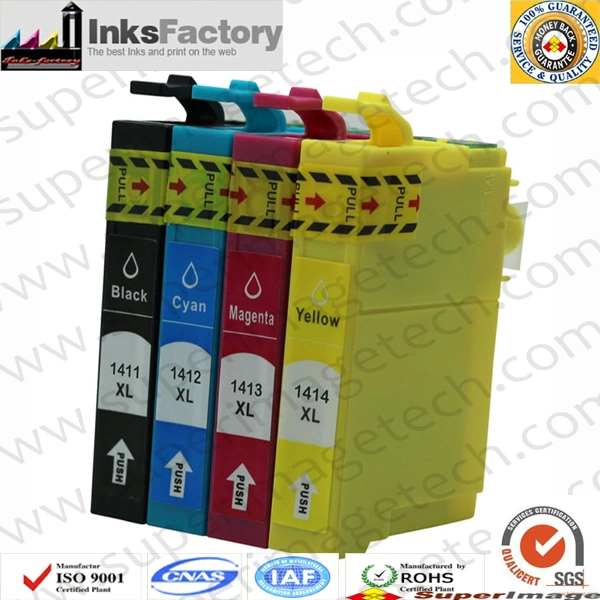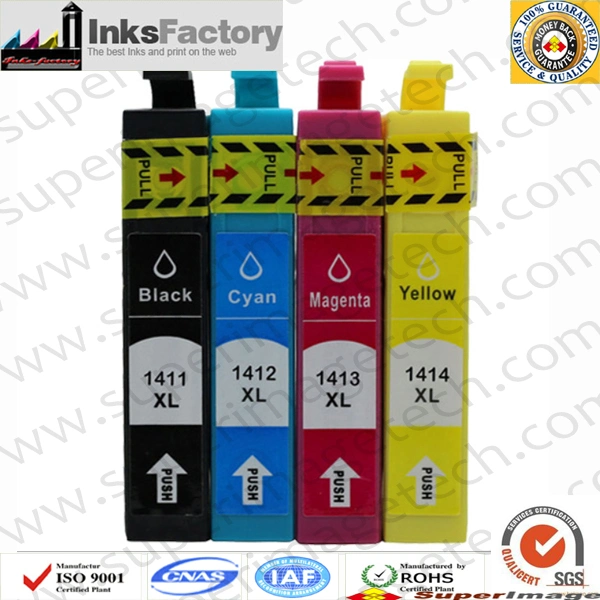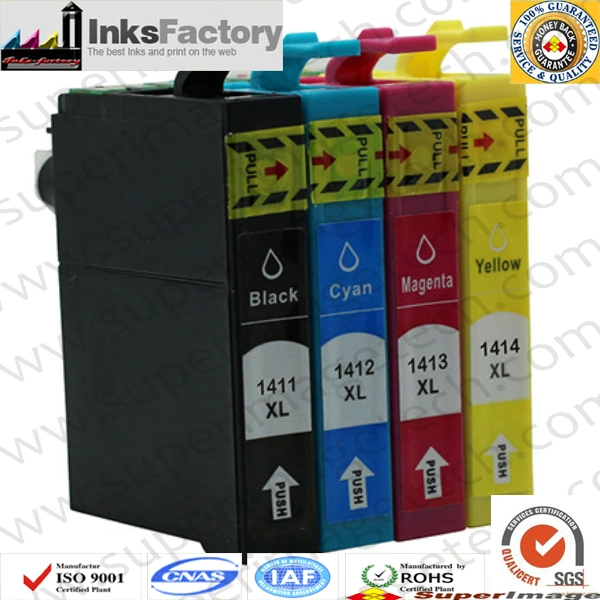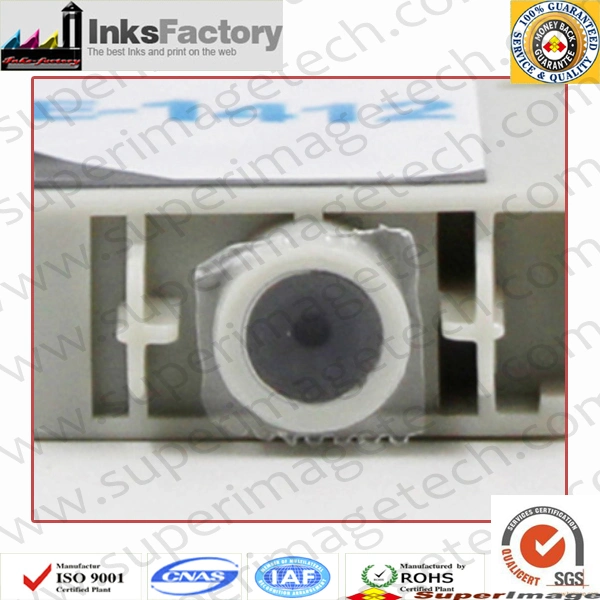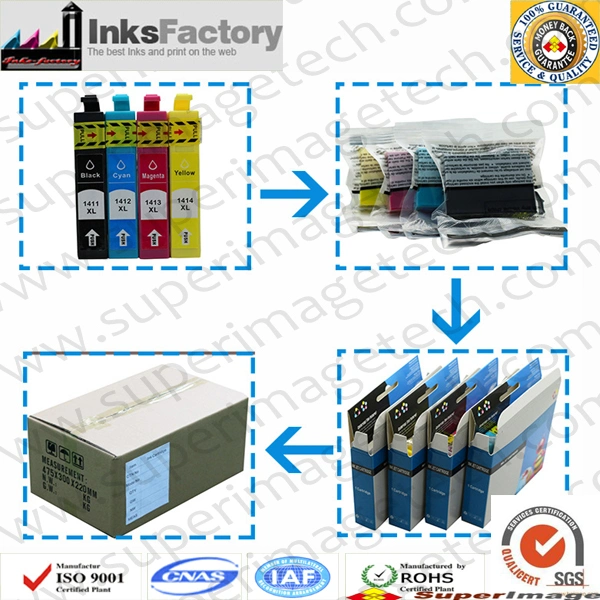 Certifications & Standards:
Top quality, Wide applicability, with RoHS standard & EN71 Safety Certification.
No odor, Really enironmental-friendly Epson ink cartridges, ISO9001-9002 Standard
Main Points:
1). Good fluency and print quality;
2). Excellent color saturation;
3). Precision filtration warrants clogging-free operation.
4). Several color matching sets producing accurate colors and wide gamut.
5). Faster drying giving improved productivity.
6). Safe pigment materials and additives for a better environment.
7). More light smell, mostly no odor.
8). Main pigment material brand: CIBA
9). High stability and No Color distortion.
10). Excellent outdoor warranty, low annual fading rate.
11). Consistent quality & reputation.
12). High quality sealing and filling, never leakage.
13). Plug & Play, Easy & Convenient.
14). Solid, safety and Sealed.
15). Consistent quality & reputation.
16). Perfect replacement ones.
Quality Warranty:
SuperImage affords full quality warranty for our Epson T141 inks cartridges chipped products.
For any inferior quality products or loss caused by inferior quality inks, SuperImage will be responsible for products-changing, returning and replacements delivery, as well as related compensation.