Steam Heating Tank Fermentation Tank Electric Tank Gas Heating Tank
Three-layered cooling and heating tank is mainly used for storing, mixing and heating liquid. It's the ideal mixing, heating and cooling equipment for chemical, food and beverage factory and pharmacy industry.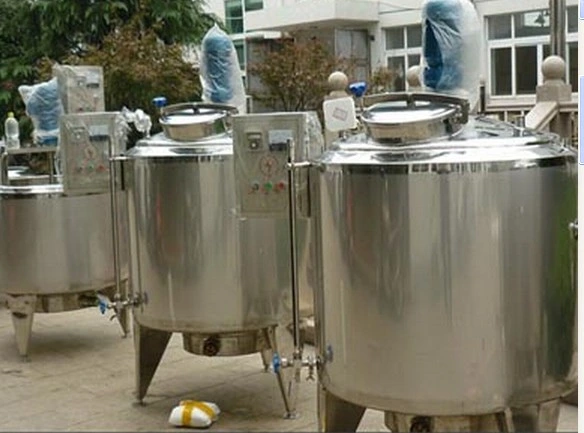 Model & Specification

100L

200L

500L

1000L

2000L

5000L

10000L

20000L

50000L

Diameter(mm)
400
500
700
900
1200
1500
1800
2300
3100
Height(mm)
2000
2300
2650
2900
3800
4480
5250
6550
8550
Pressure inside tank (Mpa)
0.2
0.2
0.2
0.2
0.2
0.2
0.2
0.2
0.2
Pressure inside jacket (Mpa)
0.3
0.3
0.3
0.3
0.3
0.3
pipe0.3
pipe0.3
pipe0.3
Impeller number
2
2
2
2
2
3
3
4
4
Mixing speed (r/min)
400
360
265
220
180
160
145
125
110
Rotor power (r/min)
0.55
0.75
1.5
2.2
4
7.5
17
30
55
Cooling type
jacket
tube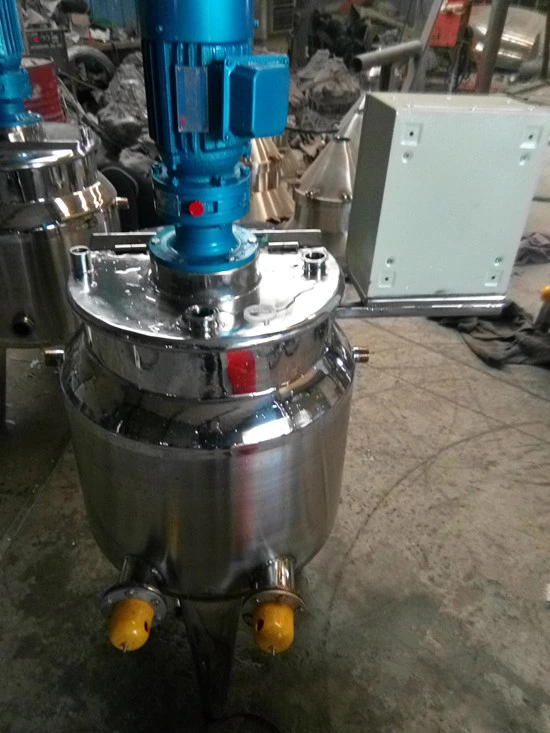 Material: Ss304
* Type: With Jacket and insulation
* Internal shell thickness: 3 mm
* Jacket thickness: 3 mm
*PU INSULATION WALL: 50MM
* Outer shell thickness: 1.5 mm
* Appearance: Ellipsoidal head top and down manhole and pipe will be as the picture you sent to us
* Accessories:
(1) Manhole covers
(2) Charging/discharging hole at the bottom,
(3) CIP Cleaning ball
(4) Steam heating tube
(5) Rack & blender etc.
(6) the electric motor
Agitator blending tank
1. More than 10 years experience
2. Capacity: 100-10000L
3. Manufacturer
4. Custom-made solution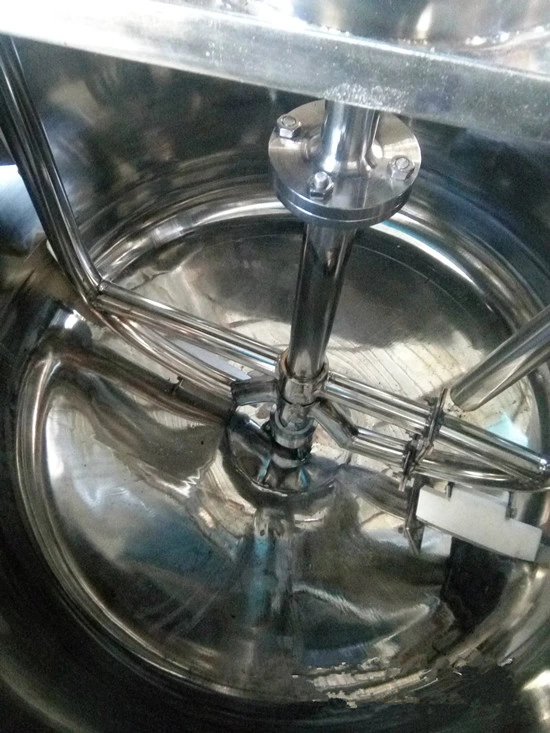 Steam heating chemical agitator tank blending tank
PME Multi-function Blending Reactive Mixer/ vacuum homogenizer mixer
High speed disperser, might mixing and disperse viscously. Solid and liquid raw material can dissolve material which is hard to dissolve such as AESAESALSA during liquid production which can save energy consumption and shorten production period.
Main blender adopts stepless speed variator device and under low temperature and high viscosity condition, less air bubble will be formed;
It is suitable to produce liquid washing products;
It can give out material directly or matched with screw pump.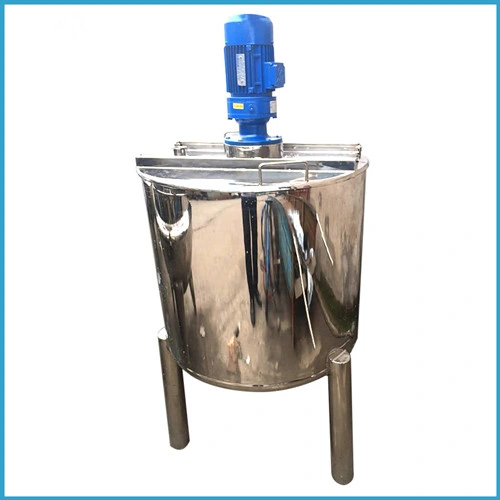 Double wall steam heating tank
Le-layer tanks are widely applied in the beverage, food, dairy, pharmaceutical, chemical and process indusries used as blender tank, buffer tank, and storage tank, which cleanable to sanitary standards.
Doublewall steam heating tank configuration:
Manhole
CIP cleaner
Adjustable trangle bracket
Ladder
The rmometer
Liquid lever meter and controller
Eddy-proof board
Dismountable inlet assembly
Sanitary breathing cover
Specifications
We can supplies single-layer, dual-layer, and three-layer stainless tanks with or with out agitation to blend product.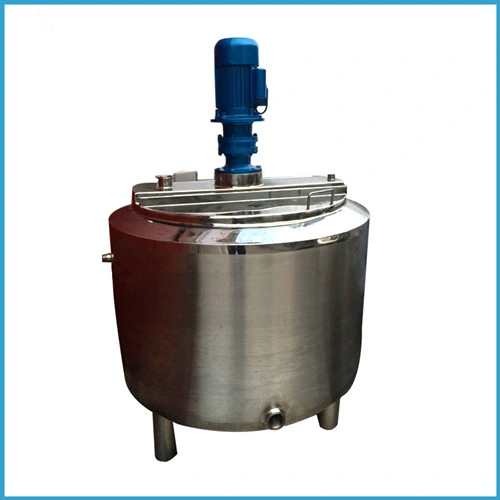 Specifications
Product name: Blending tank / Mixing tank
MOQ: 1 set
MOC: Stainless steel grade 304/306L
OEM experience: 30yea
Product Name
Vertical mixer, Blending tank, Mixing vessel
Applicable range:
1. Used as liquid storage tank, liquid composing tank, temporary storage tank and liquid blending tank etc.
2. Ideal in fields such as foods, dairy products, fruit juice beverages, pharmacy, chemical industry and biological .engineering etc.
Structure characteristics
1. Adopt structure of internal tank and external package, with heat preservation materials inside.
2. Materials are all sanitary stainless steel.
3. Humanized structure design and easy to operate.
4. Transition area of interior wall on tank adopts arc for transition to ensure no dead comer of sanitation.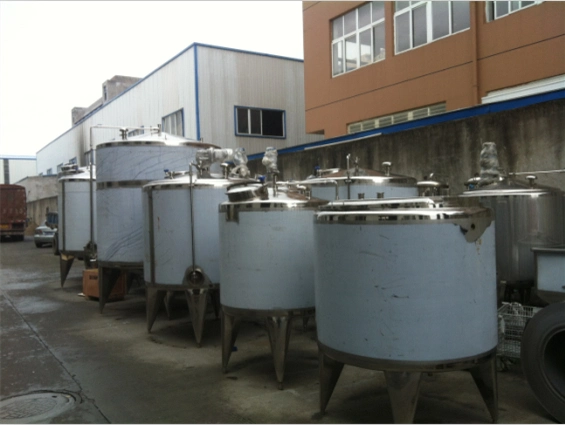 Steam Heating Tank Fermentation Tank Electric Tank Gas Heating Tank